Screenshots
Here you can see screenshots demonstrating the main features of the program.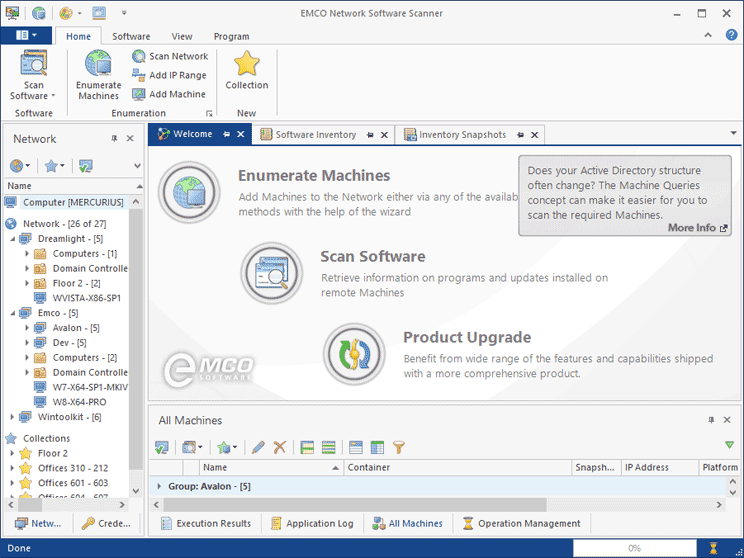 Application Welcome Screen
When you start the application, you can see the Welcome screen, that displays the main actions of the application. Use the Enumeration Wizard to scan the network and collect software info.
Software Inventory Info
The Software Inventory tab displays an aggregated inventory report for one or multiple selected PCs. You can use it to see PCs, where the particular software application is installed.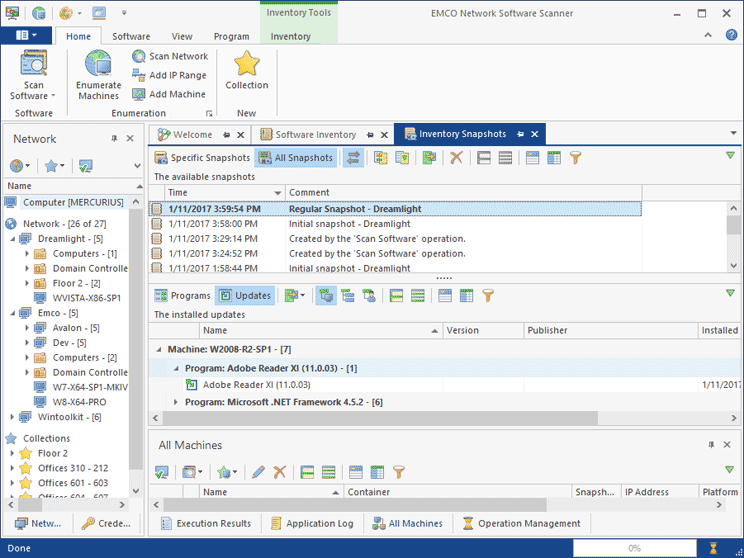 Inventory Snapshots
Every time the application scans network PCs to collect software inventory info, it creates a snapshot. Using the corresponding view you can see inventory data stored in snapshots.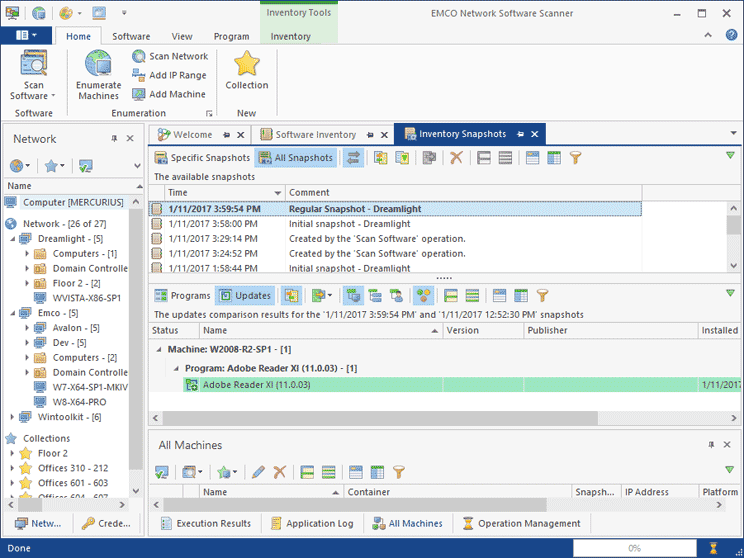 Installation Changes Audit
Installation changes that took place between two inventory scans are displayed when you use the comparison feature. You can see the applications that were installed or uninstalled in the meantime.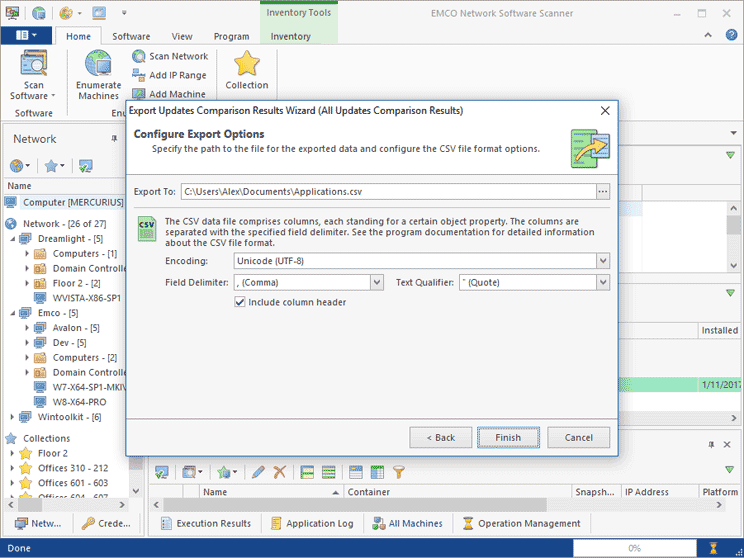 Applications Info Export
It is possible to export the collected software inventory information to files in the CSV format. The Export Wizard allows configuring the output file and data export parameters.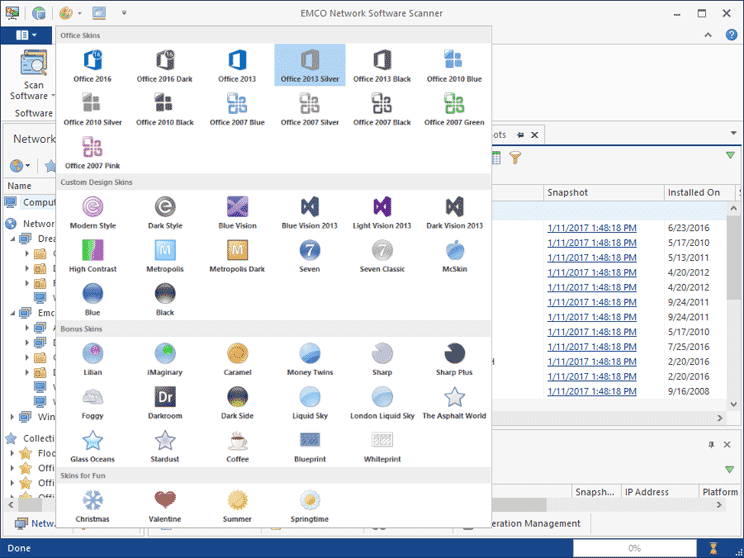 Changeable UI Skins
You can customize the application and change the color palette and the interface design by selecting a skin to your taste and liking. The application has a number of skins in formal and funny styles.