Screenshots
Here you can see screenshots demonstrating the main features of the program. Need more information about the features? Features list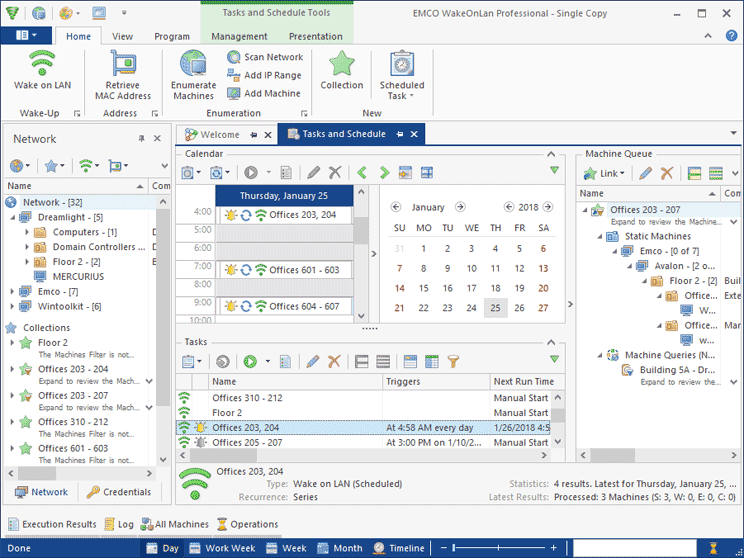 Wake-on-LAN Tasks
In the middle of the main screen, you can find a list of WOL tasks and information about the selected task. Scheduled tasks can be managed on the calendar located above the task list.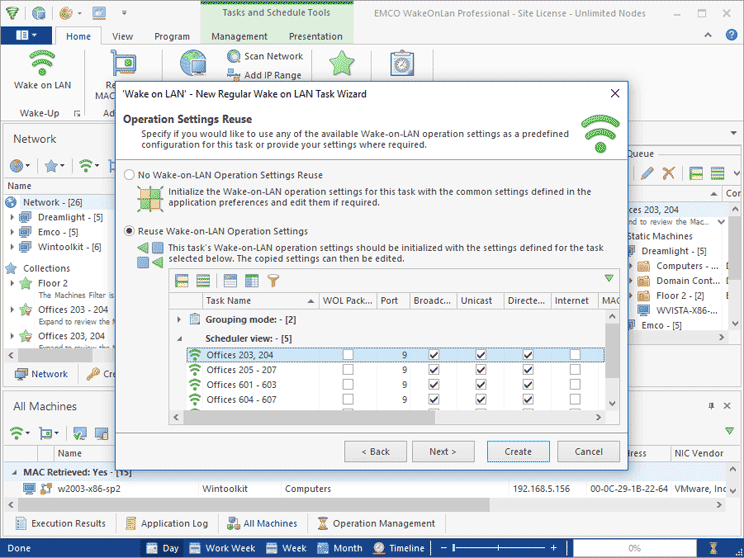 WOL Settings Configuration
To configure a WOL operation, you can use the common WOL packet settings or define custom settings for this operation. You can also import settings defined for other tasks to reuse them.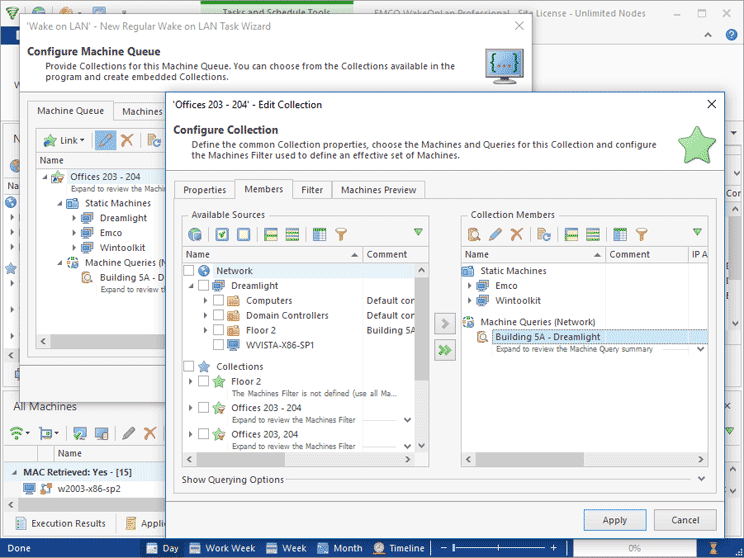 Machine Queue Configuration
Remote operation settings include a list of PCs where such operation should be executed. You can configure this list by selecting items from the detected PCs/groups manually or by specifying a query.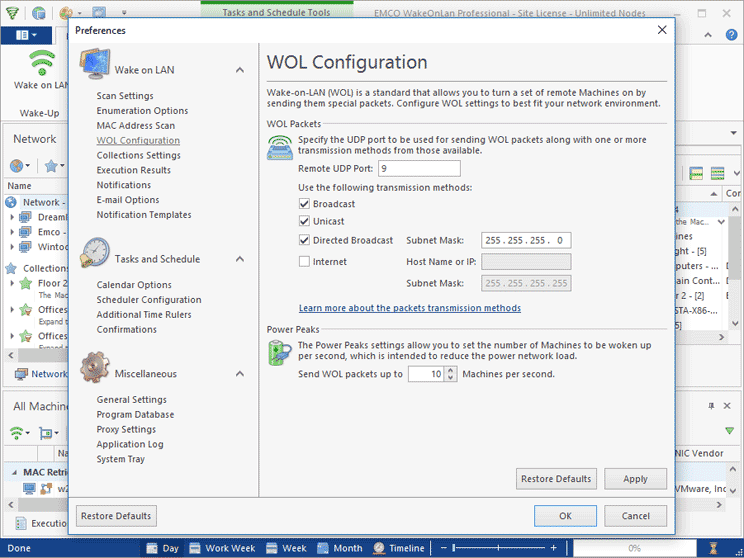 Application Preferences
In the application Preferences dialog, you can configure various settings including the MAC address detection methods, the notification options, the calendar options, the scheduler configuration, etc.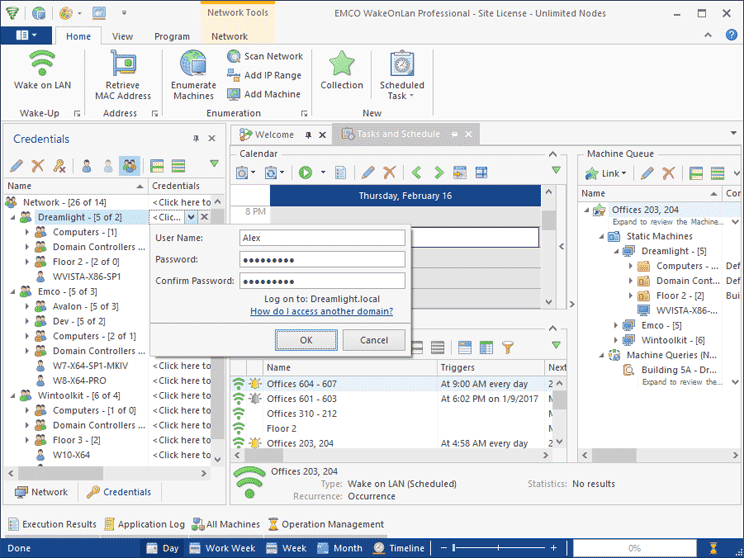 Alternate Credentials
The application can detect remote PCs and get their MAC addresses even if they have restricted access. In this case, you can specify credentials to access different groups and PCs.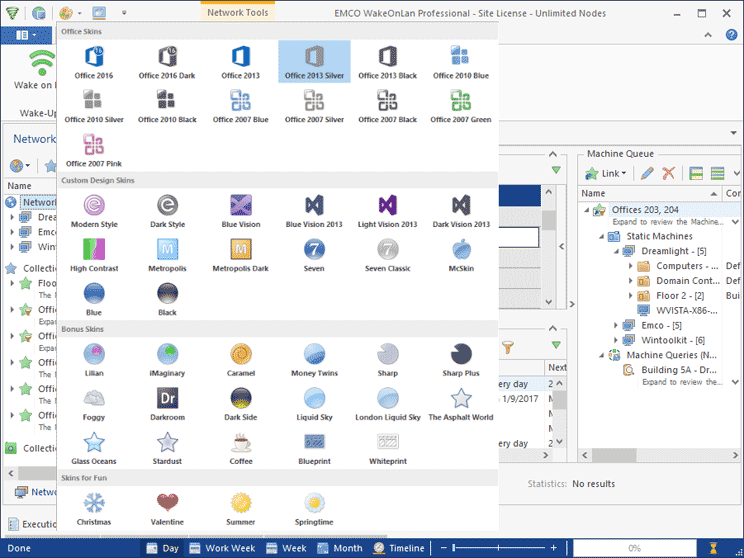 Changeable UI Skins
You can customize the application and change its color palette and its interface design by selecting a skin according to your taste. The application has a set of skins with strict or funny styles.