25,000+
Customers Worldwide
3,000,000+
Managed Devices
What's New
Installations Monitoring on Virtual Machines Using MSI Package Builder v8
The new version of MSI Package Builder is designed to simplify installations repackaging. The Architect and Enterprise editions of the program allow monitoring installations on Hyper-V and VMware virtual machines connected remotely. Using different VMs for monitoring, you can easily switch repackaging environments.
The new version of the program automatically checks the monitoring environment issues to detect and report violations of the repackaging best practices. For example, the program checks if Windows Update and other services, which may generate unwanted changes, have been stopped. If any issues are detected, the program allows resolving them automatically.
The command-line interface introduced in the new version of the program provides commands for all the main functions. Using the command-line interface, you can perform monitoring on the local machine, generate packages in different formats, export/import or sign packages, etc.
Learn More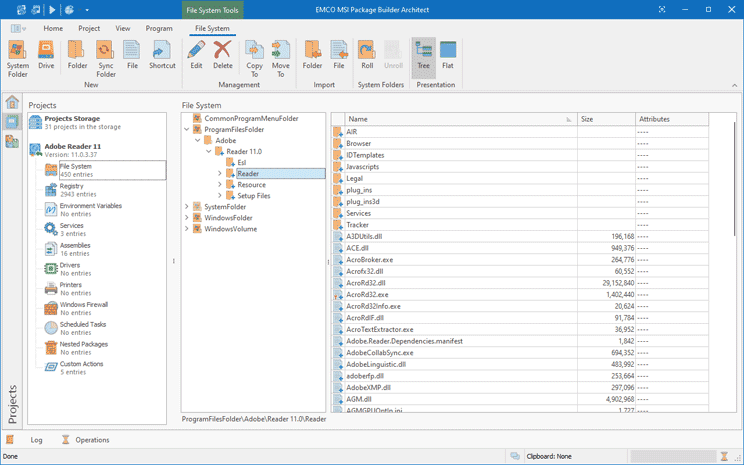 Products for IT Teams, from Startup to Enterprise
Find a product to automate software packaging, deployment, network auditing, computer power management, network protection and other network management tasks.
What Experts Say
I think that EMCO Ping Monitor has a lot to offer in a crowded server monitoring space. EMCO stands up well in the face of its competition by offering the busy systems administrator low cost, low management overhead and reporting capability.
EMCO MSI Package Builder is one of the better stand-alone MSI packaging tools that I've had a chance to work with and it lets you create MSI packages quickly and easily from non-silent .exe setup files.
EMCO is Trusted by