25,000+
Customers Worldwide
3,000,000+
Managed Devices
What's New
Installations Monitoring in Windows Sandbox Using MSI Package Builder v10
The new version of MSI Package Builder introduces monitoring of installations in Windows Sandbox. It simplifies installations repackaging because Sandbox is a part of Windows and it satisfies requirements for clean repackaging environment. You don't need to prepare repackaging environment - Sandbox is ready-to-use out of the box. Sandbox is temporary. When it's closed, all the software and files and the state are deleted, so it's suitable for the needs of repackaging. You can use repackaging in Sandbox in all editions of the program.
The new version of the program also includes the new features of custom actions. Now it is possible to run custom scripts, batch files or executables before installing a package of after uninstalling it. It allows you to prepare and cleanup environment for the installed program.
Learn More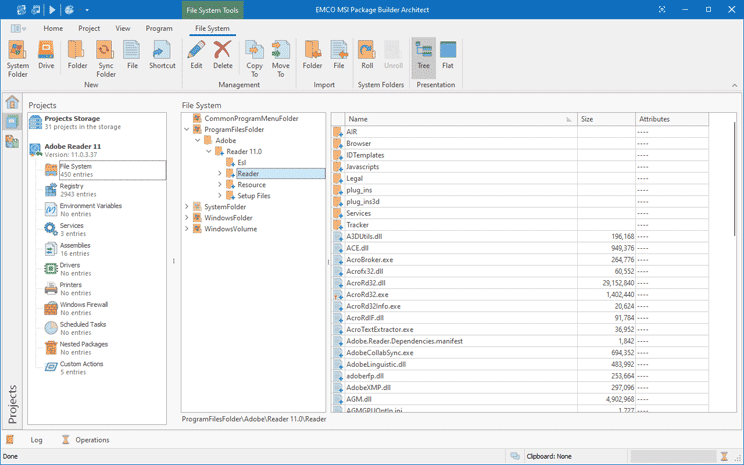 Products for IT Teams, from Startup to Enterprise
Find a product to automate software packaging, deployment, network auditing, computer power management, network protection and other network management tasks.
What Experts Say
I think that EMCO Ping Monitor has a lot to offer in a crowded server monitoring space. EMCO stands up well in the face of its competition by offering the busy systems administrator low cost, low management overhead and reporting capability.
EMCO MSI Package Builder is one of the better stand-alone MSI packaging tools that I've had a chance to work with and it lets you create MSI packages quickly and easily from non-silent .exe setup files.
EMCO is Trusted by