25,000+
Customers Worldwide
3,000,000+
Managed Devices
What's New
Introducing Client/Server Features in Remote Shutdown Enterprise Edition
Now the program works as client/server and allows multiple local and remote clients to connect to the same server and work concurrently with the same data.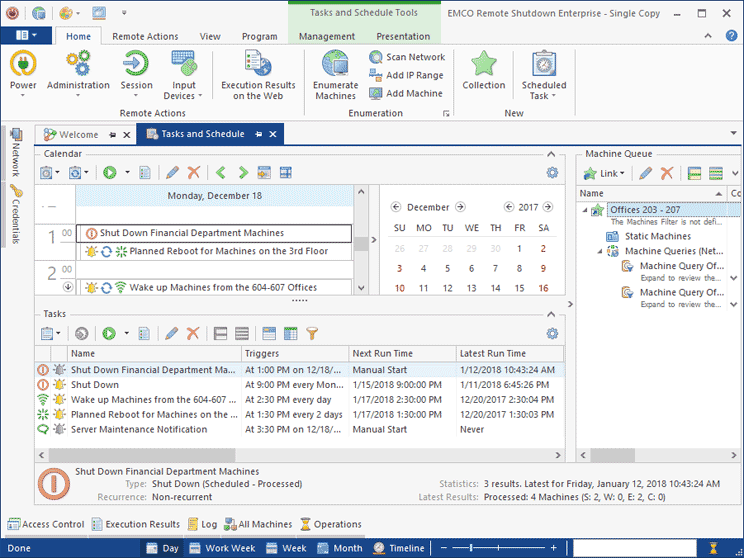 Products for IT Teams, from Startup to Enterprise
Find a product to automate software packaging, deployment, network auditing, computer power management, network protection and other network management tasks.
EMCO is Trusted by
What Experts Say
I think that EMCO Ping Monitor has a lot to offer in a crowded server monitoring space. EMCO stands up well in the face of its competition by offering the busy systems administrator low cost, low management overhead and reporting capability.
Timothy Warner
EMCO MSI Package Builder is one of the better stand-alone MSI packaging tools that I've had a chance to work with and it lets you create MSI packages quickly and easily from non-silent .exe setup files.
Mitch Tulloch