Screenshots
Here you can see screenshots demonstrating the main features of the program.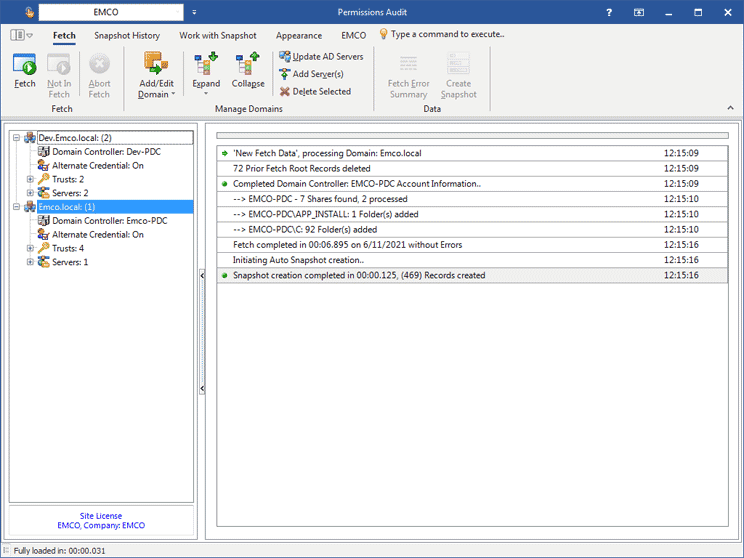 Servers Scanning in Progress
The program extracts information on available servers from Active Directory, scans their shares and detects share and folder access permissions.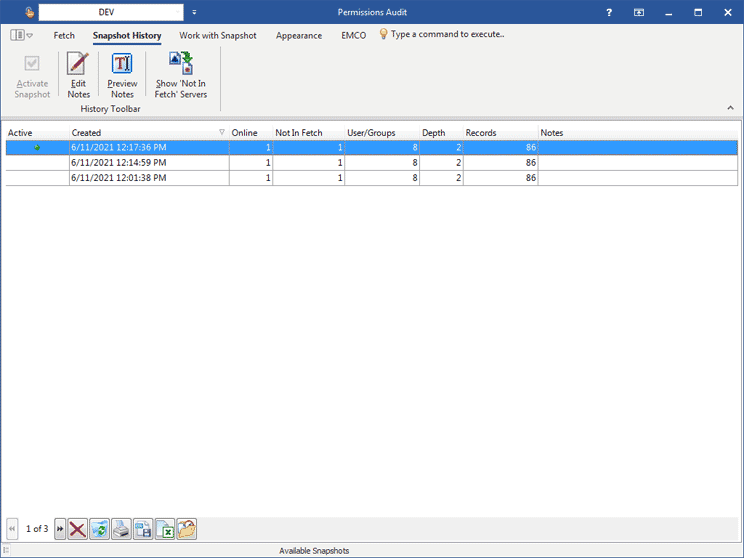 Managing Snapshots
After remote servers have been scanned, the program creates snapshots with collected information on permissions. Here you can see the list of created snapshots.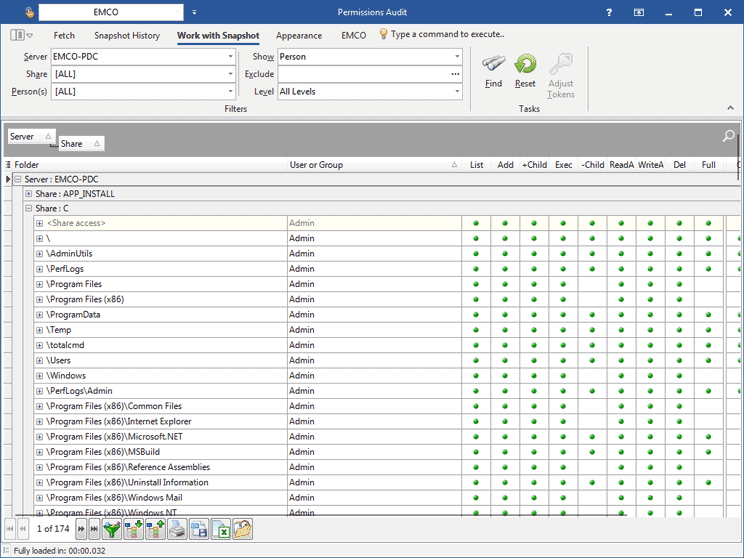 Reviewing Permissions
In this view, you can see the list of shared folders and their access permissions. You can see all the collected data or search for specific data.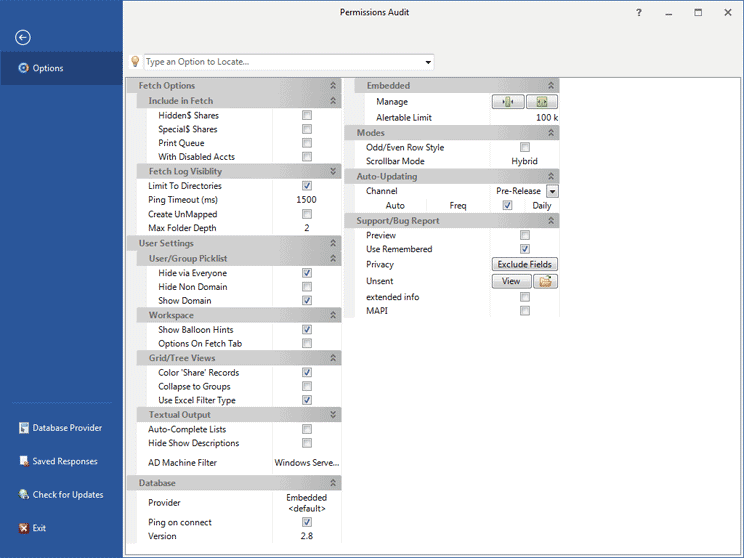 Program Options
In the Options view, you can configure the program settings. Here you can specify how the program should show the discovered computers, how they should be scanned, etc.