Screenshots
Here you can see screenshots demonstrating the main features of the program. Need more information about the features? Features list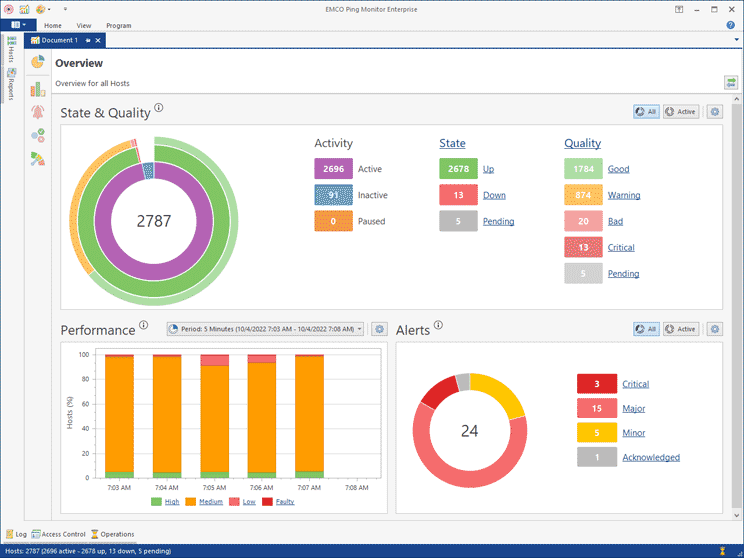 Host Status Overview
For every monitored host you can see summary information that includes the host status, the uptime, the ping response statistics and the list of outages. You can print or export this information.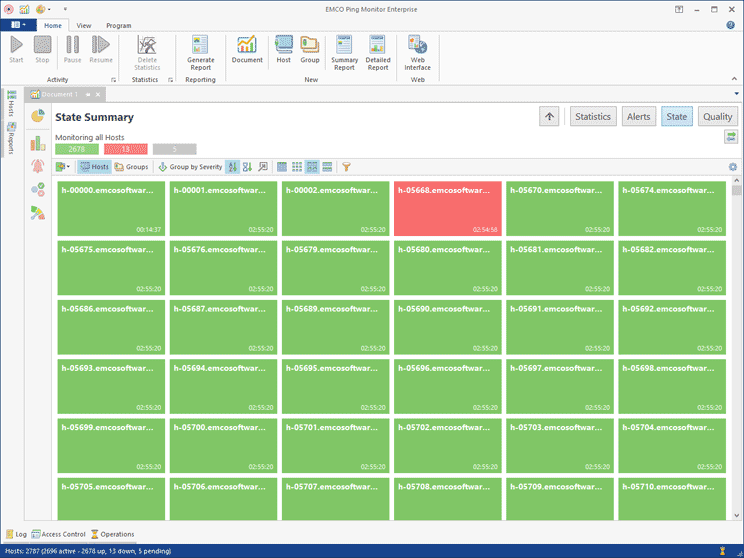 Live Data Charts
For every monitored host you can see real-time statistics displayed as charts. One chart shows the ping response, so you can see its changes over time. Another chart shows the connection statuses.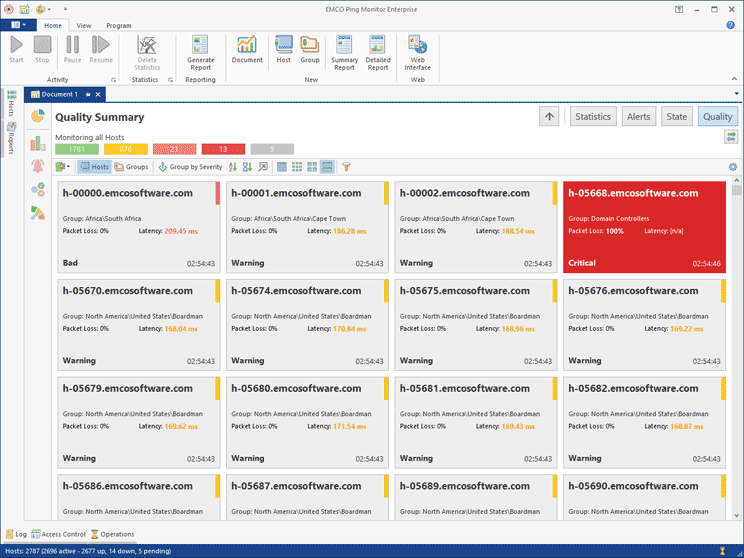 Historical Data Charts
It is possible to see connection performance charts displaying the ping response time and the uptime statistics for any reporting period for a selected host.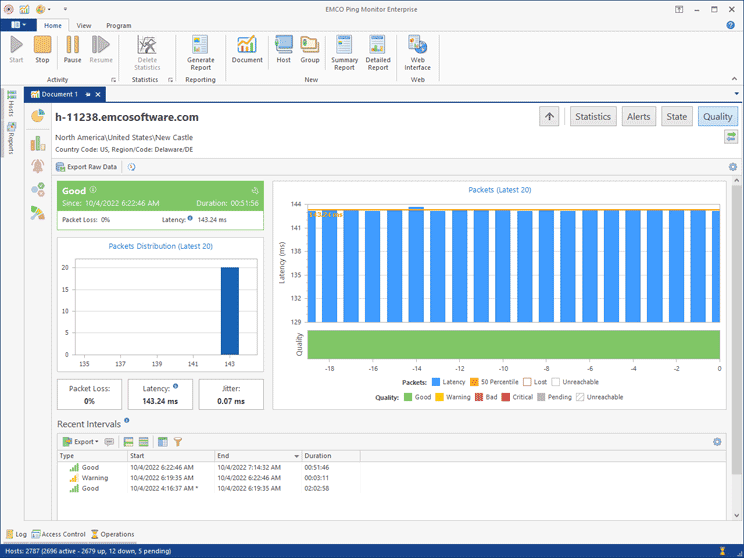 Compare Hosts Performance
If you select a group of hosts, you can see statistics for all the selected hosts on the same chart and compare the hosts' performance for any reporting period.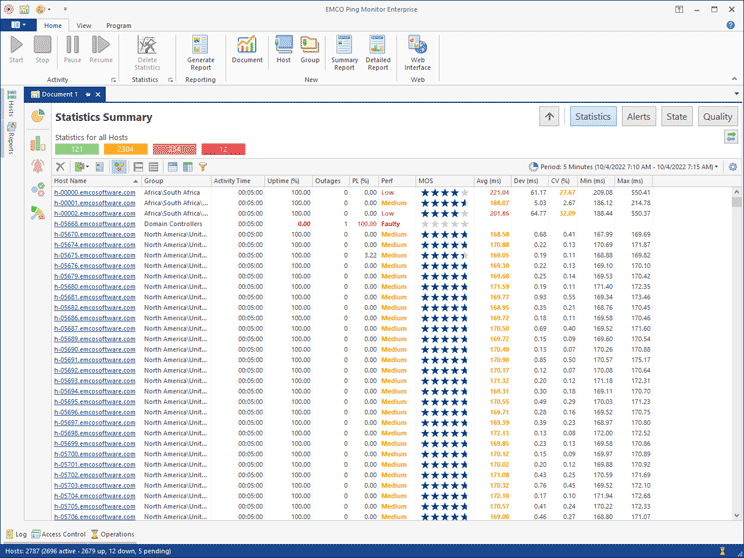 Configure Notifications
The application sends e-mails, shows Windows Tray balloons and plays sounds in case of connection lost and restored events. You can configure such notifications and their behavior.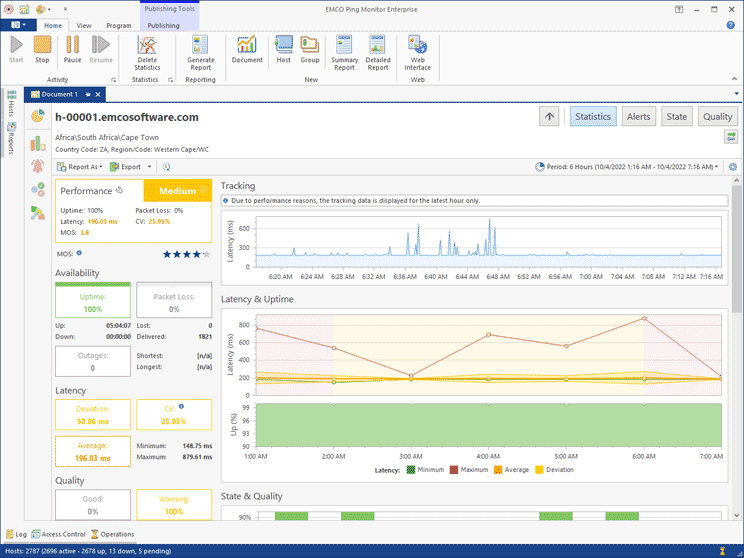 Configure Custom Actions
You can integrate the application with external software. The application can execute external scripts or executable files on various events according to the provided configuration.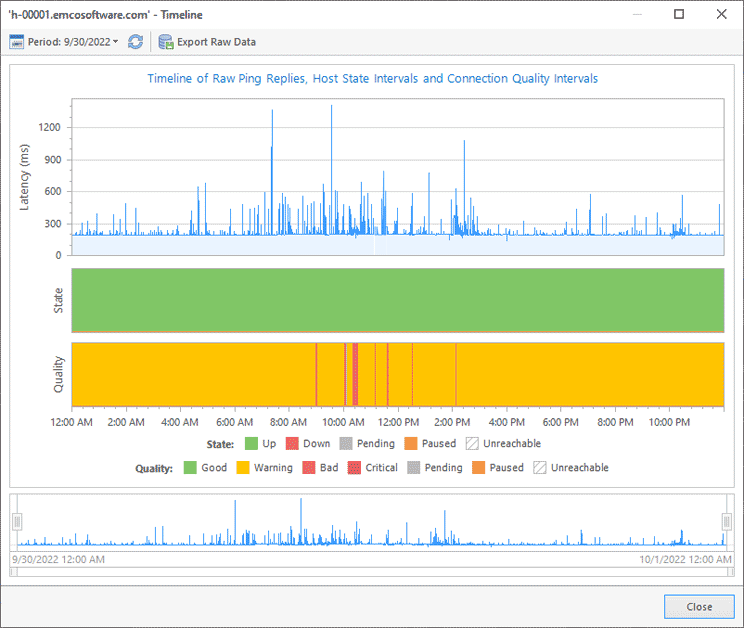 Report Configuration
The application can automatically generate reports and send them by e-mail or save as files. In the report settings, you have to specify the recurrence options and the included hosts.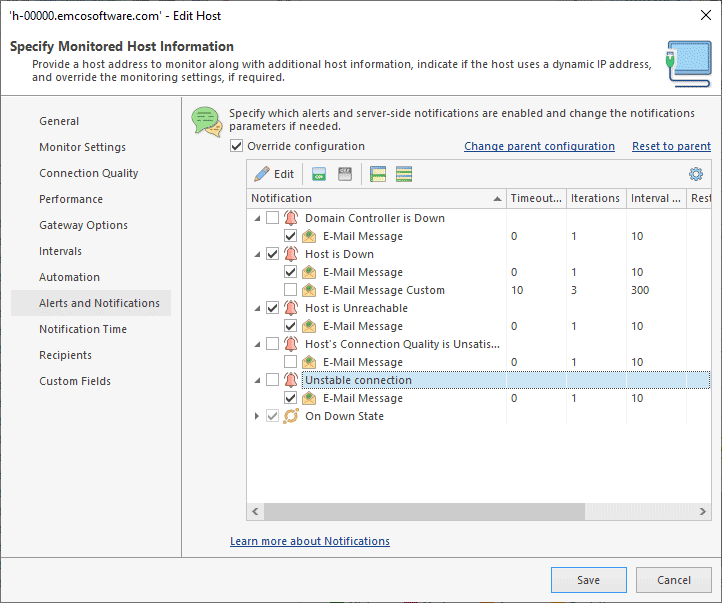 Report Example
The application can generate reports in different formats: PDF, HTML or e-mail. A report includes the uptime, the response time statistics and a list of outages of one or multiple hosts.