What's New in Version 2
Here you can see information on the latest releases of the program. Get notifications of new releases. RSS Feed
Version 2.0
March 9, 2010
Improved UI
User interface was updated to include latest UI features, available in other EMCO products. In particular, a set of improvements include: updated icons and main style, menus and Ribbon bars.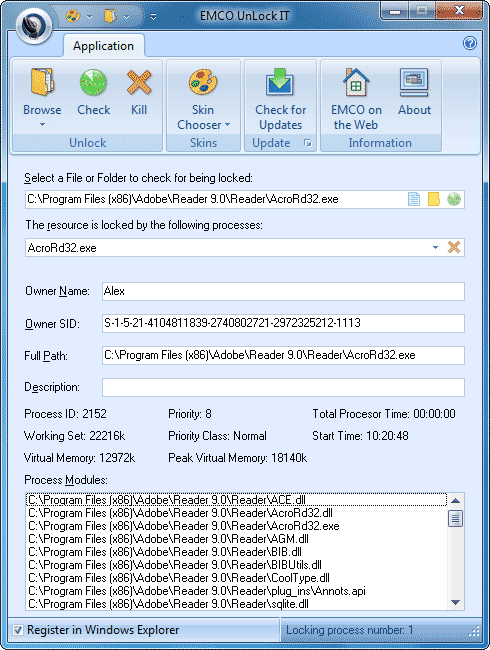 Windows 7 and Windows 2008 R2 support
Starting from this version the application becomes compatible with Windows 7 and Windows 2008 R2. Now it can work on these platforms to unlock locked resources. Also application can integrate with Windows Explorer on these platforms to provide context menu action for resources unlocking.
New UI skins
Application comes with an extended set of UI skins. You can customize UI look by selecting one of strict or funny skin though a Skin Chooser.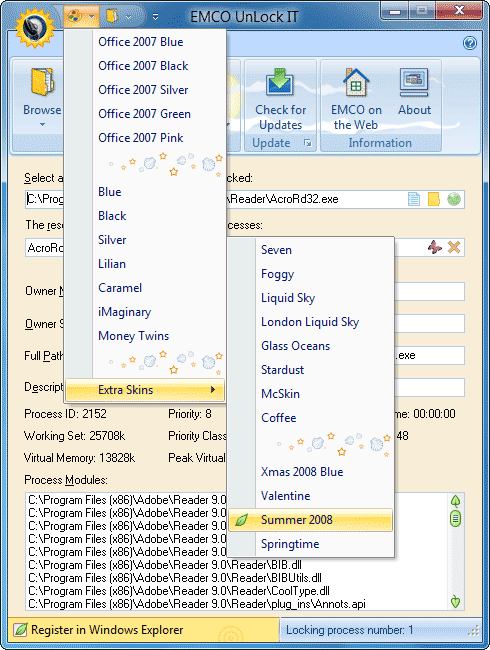 Resolved issues
Integration with Windows Explorer context menu does not work on Windows Vista and higher
Invalid detection of process owner and owner SID to be shown in process details