What's New in Version 4
Here you can see information on the latest releases of the program. Get notifications of new releases. RSS Feed
Version 4.0.1
September 3, 2015
Brand new UI
The user interface is completely reworked, introducing the docking windows and layouts. You can reorganize the application views according with your needs and save UI layout. Also the application has two new views: Operations Management that allows you to manage operations performed by the application and Application Log that allows you to check the events reported by the application.
Improved Process Properties dialog
The Process Properties dialog now contains performance data and a list file handles and library handles owned by a process.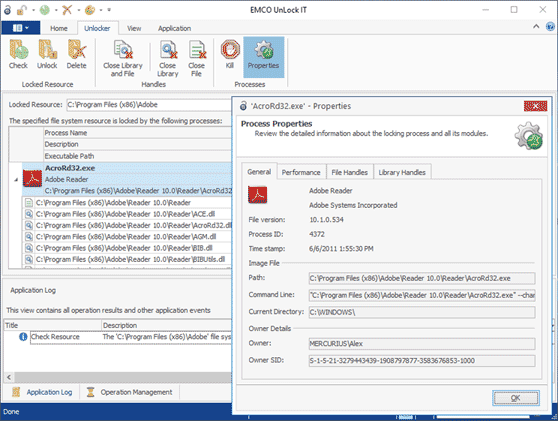 New and improved features
Added compatibility with Windows 10
Added the option of deleting a locked resource
Improved command-line support
The user interface stays responsive when executing unlock operations